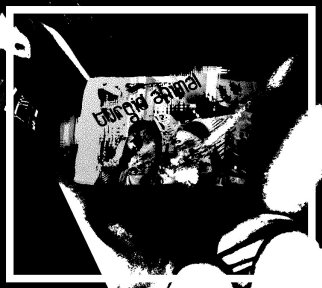 Culver – "The Body Beneath" 10x CD Wooden Box
After 4 years in the works, the time has finally arrived! Turgid Animal is proud to present ten full length CD's worth of completely unreleased material, from the early 1990's up to 2013, from long serving legend of Northern Drone; Culver. Culled from scouring over 10 years worth of old tapes for the best material, "The Body Beneath" presents a surprisingly clear narrative from start to finish, given it's timeline, and clearly demonstrates the continued dedication to his craft that Lee Stokoe has maintained throughout his musical career.
This limited edition collection comes beautifully housed in a screen printed wooden box with a booklet and poster featuring new original artwork by the artist and an insert documenting years worth of Culver gig flyers from Tyneside and beyond…
Enough Culver to keep you comatose for about 12 hours. An essential document for fans of the project.