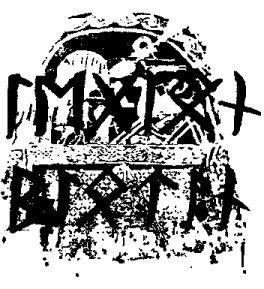 The decision has been made to merge both Metal and Noise distribution under one banner; Stoic Strength. All the labels we distribute from the rancid Power Electronics of Filth & Violence to the Pagan Folk Metal of Blackwood Productions will now be available from the same site. The reason for this is simple; massive cross over of customers who are interested in both genres as well as less maintenance than managing two sites…
We are only going to distribute releases by labels we fully support and want to keep the entire catalogue of and related labels/bands in stock – regardless on genre.
In the first half of this year we got rid of 99% of our Black Metal distro which was taken by Northern Darkness Zine & Distro. They have everything listed at rock bottom prices so grab some bargains over there. They are also running a new label which deserves your support: Carvetii Productions – Hail Hen Ogledd!
Due to having such a large noise distro in the past we have quite a few random odds and ends which will all be listed for very cheap prices on our Discogs page. If you would like to deal outside Discogs or you run a noise distro yourself and want some stock at wholesale prices, please get in touch.
New arrivals in from Bestial Burst including the Orthank and C.B.A. CD's. All hail Bestial Burst! Flooded Church of Asmodeus T-shirt coming soon! The Filth & Violence section is slowly being populated. We have all their available releases and some older sold out titles also. New Filth & Violence releases out in the first week of December all being well. Sections for Turgid Animal, Wealth Of Abuse, Freak Animal, Final Agony etc… will be added soon!
Keep checking the site as products will be added on a daily basis.