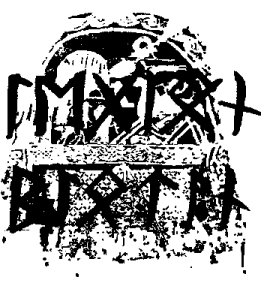 New releases in from Bestial Burst by the likes of Flooded Church Of Asmodeus,  one of our personal favourite filthy Finnish bands, Edasi and Dark Power Electronics Rituals from RxAxPxE, Germany.
We found some copies of one of the best underground metal zines you are likely to find also; Slaves! Issue 2 is back in stock! Great interview with Antichrist Kramer here… find it in the new Zines & Books section of the site.
Last but not least are the 3 newest releases from legendary US Death Metal label Necroharmonic including new double disc sets from Mortician & Incantation as well as a reissue of obscure material by Finnish Death Metal band Interment.